Vibration monitoring doesn't have to be difficult
Are you looking for an efficient, accurate, and easy-to-install vibration monitor? Look no further than the SWARM vibration monitor! This advanced technological device is the ultimate solution to control your environment.

Effortless construction vibration monitoring
The SWARM vibration monitor performs high-quality vibration measurements at construction and infrastructure sites. It sends the measurement data wirelessly to the Honeycomb web platform, where you can view it in real-time. If the vibration levels are so high that adjacent structures are at risk of being damaged or residents likely to experience nuisance, you will receive instant alerts.

Innovative MEMS technology
The SWARM vibration monitor uses MEMS technology. MEMS sensors improve your monitoring experience by saving time, money, and effort while providing the same accurate monitoring data you're used to.
Innovative MEMS technology
Easy-to-install vibration monitor
The compact (4.29 x 5.12 x 1.77 in or 10.9 x 13 x 4.5 cm) and lightweight (9.17 oz or 260 gr) SWARM is quick and easy to install. You can configure the device remotely via the Honeycomb platform, where you can always view your data from any device.
Easy-to-install vibration monitor
Hands-free, over-the-air updates
Over-the-air updates enable you to always work with the latest version of the monitoring software without raising a finger.
Hands-free, over-the-air updates
Companies that are happy with their SWARMs
Vibration monitor with MEMS technology
MEMS is an abbreviation for 'microelectromechanical systems.' MEMS technology allows for the manufacturing of microscale devices such as sensors. Those miniature silicon chip devices are highly reliable and rapidly responding. MEMS-based sensors are suitable for construction work and nuisance, structural health monitoring, and traffic monitoring. They work particularly well in projects where:
You want to benefit from remote monitoring
Less experienced people install a vibration monitor


Real-time insights and remote access are crucial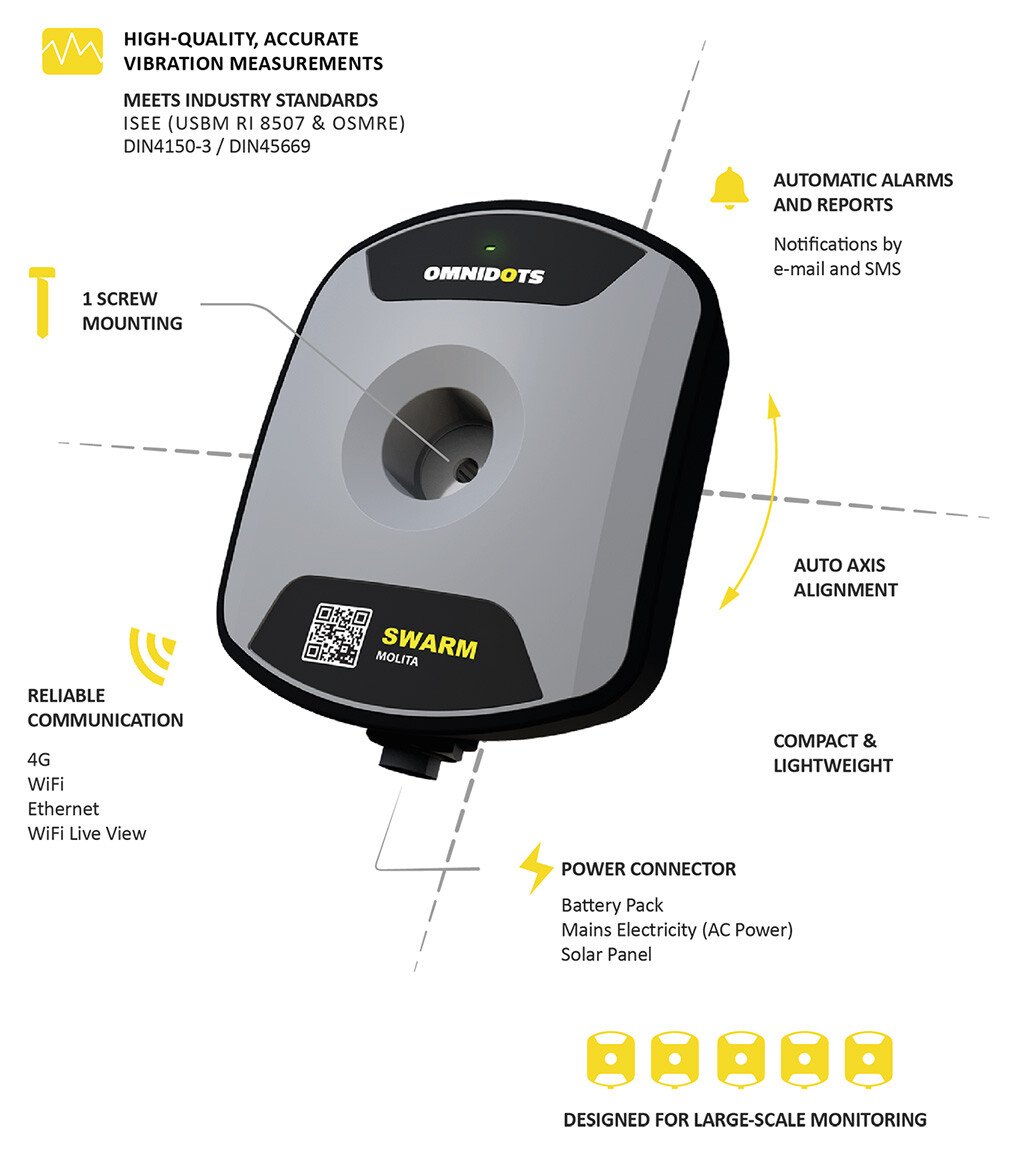 Any questions? Reach out to sales expert Ren Keyport!
When it comes to understanding our solution and how it perfectly suits your needs, Ren Keyport is the person you should reach out to.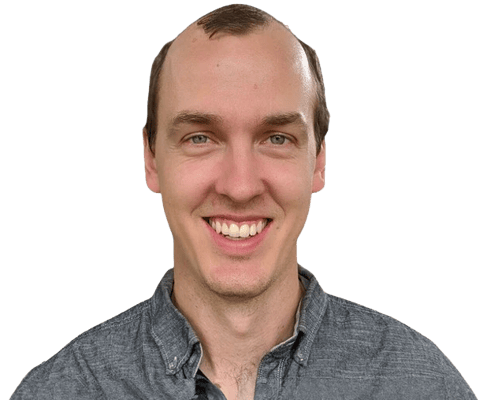 5 steps to start measuring
Step 1
Mount the SWARM
Simply mount the SWARM on a wall using a single screw. No hassle with alignment, just secure it on the wall with the Omnidots logo up.

Step 2
Power up
Connect the SWARM to your power source, SWARM Battery, or Solar Panel.

Step 3
Auto alignment
The SWARM now conducts auto alignment and starts measuring.

Step 4
Set up online
Log in to your Honeycomb account. Here you can adjust the measurement settings and select options for alarm notifications.

Step 5
Go!
You can now view measurement data and generate customized reports, 24/7, anywhere on any device!

Intuitive solution for the construction and infrastructure sector
Most of our clients use the SWARM vibration monitor worldwide in construction and infrastructure. Thanks to its intuitive nature, you don't need to follow long training sessions to work with this device.

Do you want to prevent potential vibration damage to structures and nuisance for people outside of the construction scope? So far, our clients are successfully using the SWARM to measure vibrations at windmills, data centers, and heavy-traffic sites.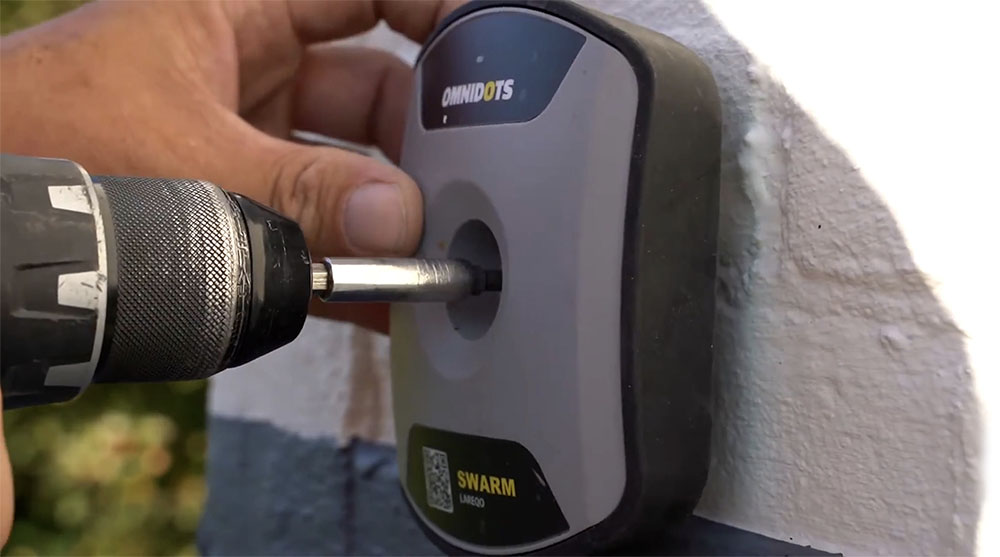 What you can expect from the SWARM
1 screw mounting & automatic alignment
Simply mount the SWARM on the wall with a single screw. The SWARM automatically aligns its axes by itself, so you don't need to level it.
1 screw mounting & automatic alignment
Configurable alarm and alerts
Receive alarms per e-mail or SMS when the recorded measurements exceed relevant guidelines or your own preferences. Admins also receive important alerts about the status of their monitoring devices.
Configurable alarm and alerts
Export vibration monitoring data
You can download all monitoring data as CSV or Excel files, or retrieve the data using the Omnidots API.
Export vibration monitoring data
MEMS technology
MEMS sensors improve your monitoring experience by saving time, money, and effort.
MEMS technology
Wireless connection
The measurement data is automatically sent from the SWARM to the Honeycomb platform via 4G/LTE or WiFi.
Wireless connection
Real-time visual data
Get instant insights from your project. Prevent structural damage and nuisance by stepping in when needed.
Real-time visual data
Relevant client stories
What others say about Omnidots

"If I had used equipment other than the Omnidots sensors in these projects, I probably would have spent much longer processing the data and taking the measurements. In terms of operations, I think Omnidots is the ideal product on the market right now."
Martijn van Delft
Vibration Monitoring Expert at Allnamics
Read the story →

"We were watching the monitoring market for innovations when we encountered the Omnidots refreshing approach. It was immediately clear that this was a new, exciting take on the market and a chance to provide the UK market with a modern vibration monitoring solution, backed by a cloud-based monitoring and support portal."
Jenny Krailing
From EEMC Monitors
Read the story →

"With the same number of people, and in the same amount of time, we can now place three or four times as many monitoring devices as with the older systems."
Tom Smits
Monitoring Expert at Quattro Expertise
Read the story →
More details about the SWARM
Discover all accessories
See all the indispensable accessories for real-time vibration and dust monitoring.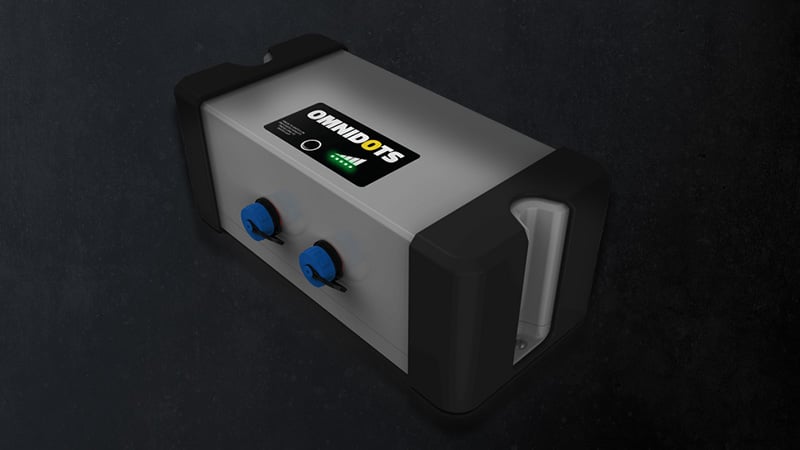 33
Active in 33 countries
Omnidots is striving to be a worldwide provider of environmental monitoring solutions.
100%
Happy Customers
In the first quarter of 2023.

Use case: Ground vibration monitoring in mine blasting
Nicolás Acuña Caro
SEMAM, Chile
For this project, SEMAM uses three SWARM devices with batteries to measure the ground vibrations at the copper mine site. "It is so useful for us that we can still do the measurements even when the SWARM cannot connect to any network while being in the desert. The SWARM keeps measuring and storing its data until it comes online. At the mining site, we make a quick measurement, go to the office, download the data and then analyze it. The Omnidots solution is really easy to use."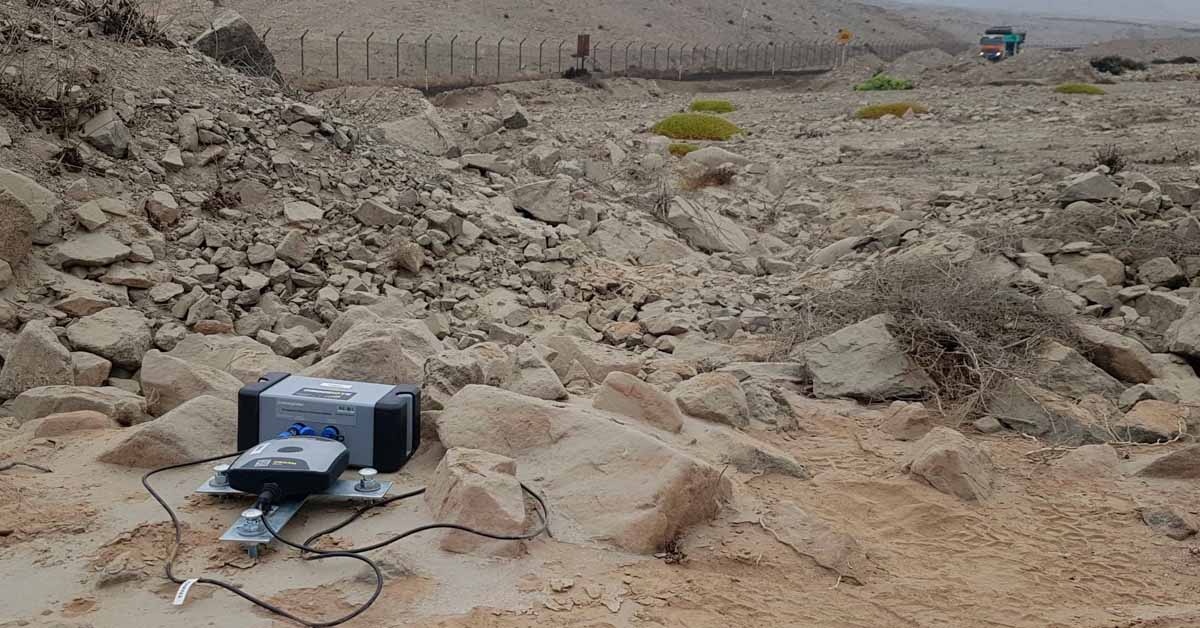 Ready to start the demo?
Discover how the SWARM can help your organization
Knowledge base
Read our blog
Our monitoring solutions
Discover other products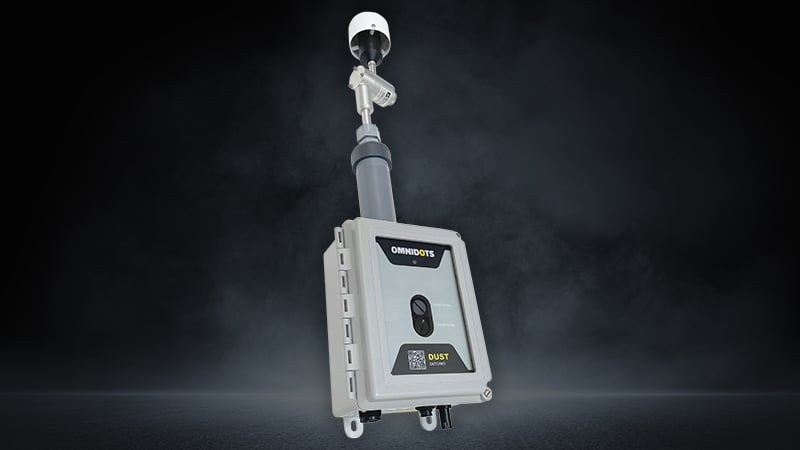 Air quality monitor | DUST
Omnidots' robust particulate matter sensor
Air quality monitor | DUST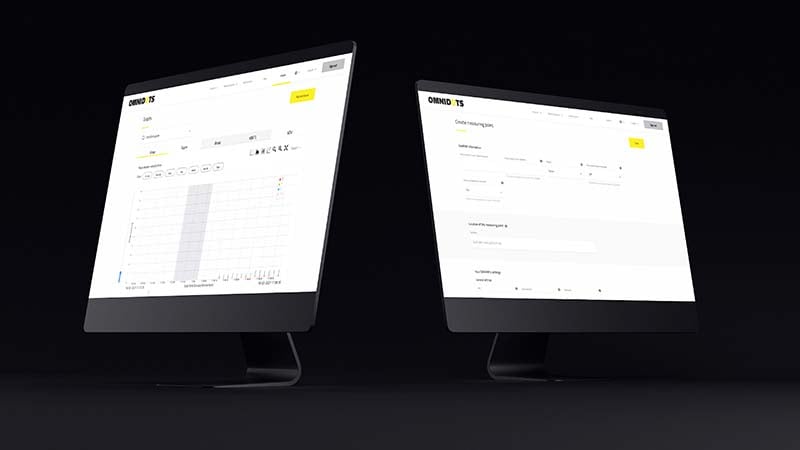 Cloud software | Honeycomb
Cloud-based SaaS platform
Cloud software | Honeycomb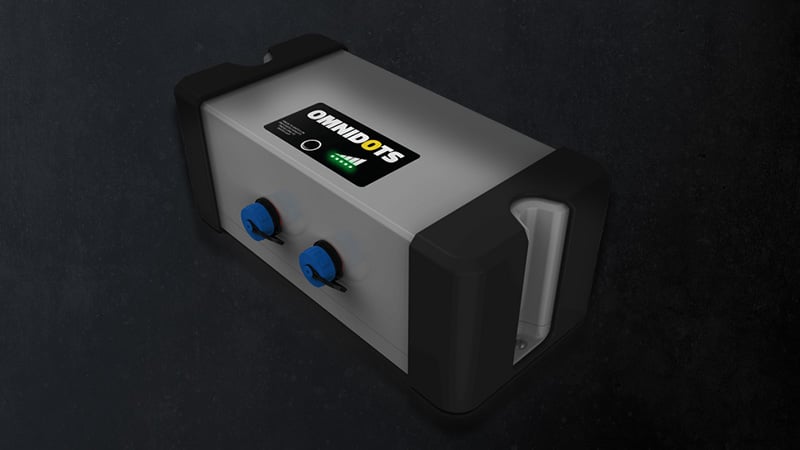 Accessories | SWARM Battery
Compact and handy SWARM battery
Accessories | SWARM Battery