Workplace & Culture🧑‍💻
Innovative, forward-thinking, and ambitious - that's Omnidots in a nutshell. Our team lives for the challenge and celebrates every success like it's our own! We create an environment where you can have fun while doing what you love.
Join us for coffee or tea at the Leek office - you'll be welcomed by friendly faces eager to meet you!
Get to know our team
Our team is made up of individuals with unique and diverse perspectives. This makes for a vibrant atmosphere where we can learn from each other's insights, allowing us to stay ahead in today's ever-evolving world! Get to know our amazing crew - you won't be disappointed.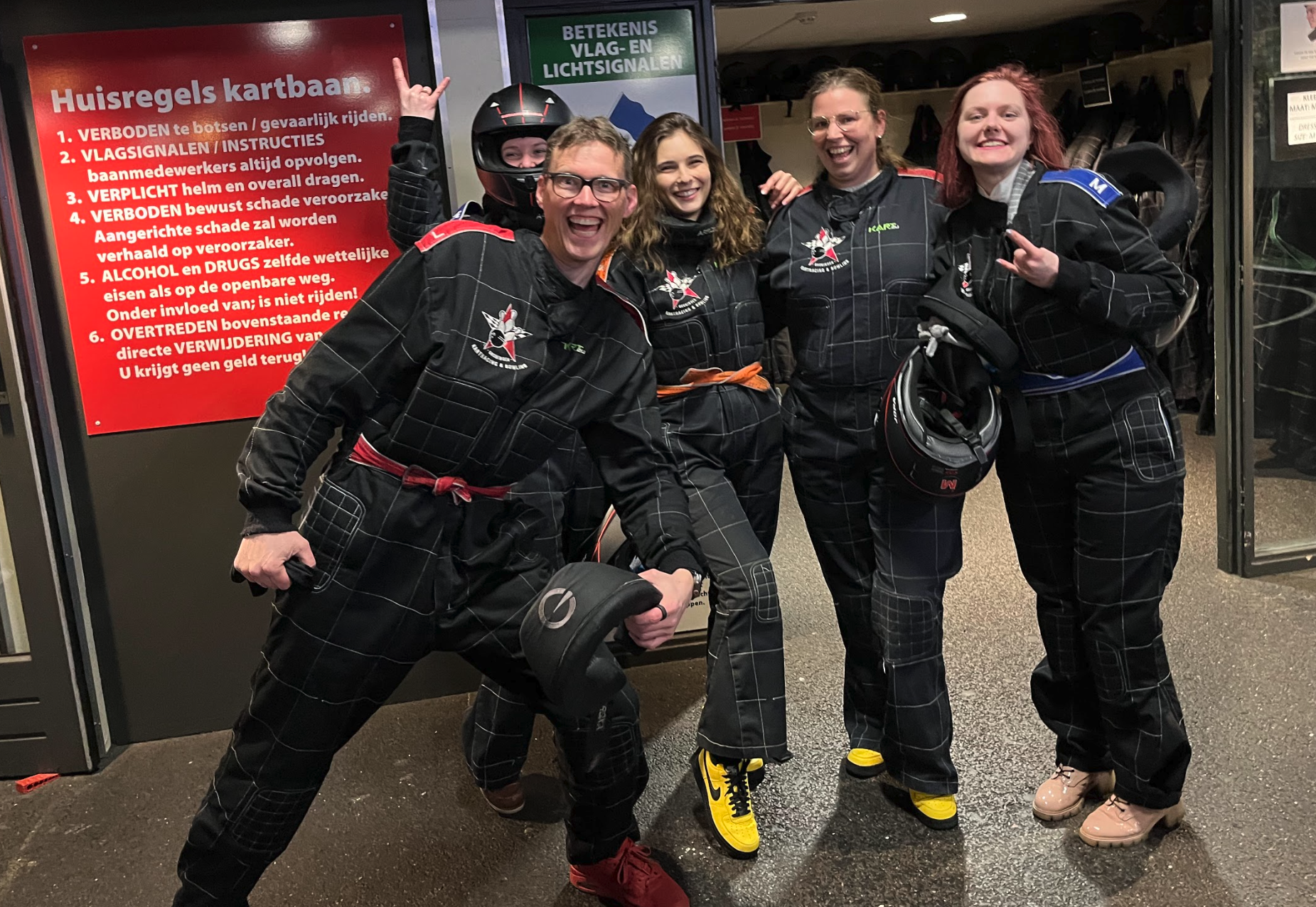 What's it like to work at Omnidots?
Innovation
Innovation runs in our blood. We use our knowledge and creativity to develop cutting-edge products and services that benefit society and our users. Everyone in our organization is both innovative and creative and contributes to the success of Omnidots' customers. Omnidots is also flexible, quickly adapting to technological advancements and changes in the market and always striving to be at the forefront of these new developments.
Enthusiasm
We are passionate about our jobs. Our enthusiasm can be felt in the enjoyable work environment at Omnidots, where being oneself is encouraged, and creativity is crucial to the innovative process. We truly care about our work, which is reflected in the quality we deliver.
Care
We value our customers, which we express through care and commitment. We offer excellent service and work together with our customers to forge long-standing business relationships. We strive to create a safe, healthy environment through our products and services. We also care for one another, so our team members always perform to the best of their ability and experience high job satisfaction.
Quality
Every day we use our expertise to produce the highest quality products. In addition, our products are designed to be user-friendly, create value, and look good. Thanks to the quality of our products and services, we can guarantee the organization's continuity and ensure that customers return to us.
Decisiveness
Decisiveness is essential in a rapidly changing technical environment. We dare to take risks and innovate to improve ourselves daily.
Efficiency
We work in a fast, efficient, and structured manner to produce the best products. We strive to provide efficient and customer-friendly service and products.
Inclusivity
We want to foster an environment where every individual feels respected, valued, and empowered. By embracing different perspectives, backgrounds, and abilities, we enhance our collective innovation capabilities and accept each other's differences.
A global team by the numbers
33
Countries served
Omnidots is striving to be a worldwide provider of environmental monitoring solutions.
10
Nationalities
Our team keeps growing and becoming more international every day!
↑48%
Team growth
In 2022 our team grew by 48%!
Check out our current vacancies!
Don't see the right job for you?
Is nothing available for you? Don't worry, we've got you covered! Leave us with your CV and join our HR newsletter today. You'll be the first to hear about any new open positions, so why not seize this opportunity?
Drop your CV and stay up to date!