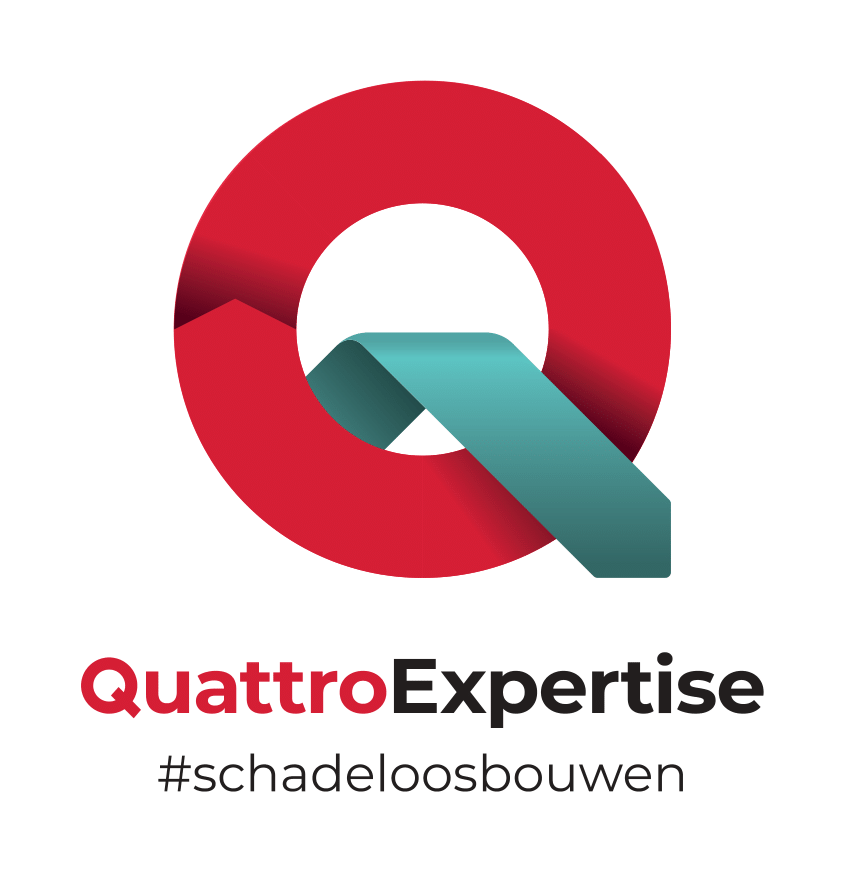 Quattro Expertise, Netherlands | Tom Smits & Boris Tebrunsvelt
Inspiration Quattro Expertise: Damage-free construction through vibration monitoring
Quattro Expertise strives toward damage-free construction. It helps construction companies achieve this objective by offering extensive services - including vibration monitoring, where the company works with Omnidots' SWARMs.
About Quattro Expertise
Quattro Expertise strives toward damage-free construction. The company was founded in 2006 to simplify pre-construction surveying through digitalization. Since then, Quattro Expertise has grown to focus on the entire construction process. Like in the past, the company assesses the state of buildings close to construction sites before the work starts. But now, it also analyzes potential risks, creates monitoring plans, and monitors risk factors during the project. Examples of such risk factors monitored by Quattro Expertise are cracks, groundwater levels, noise levels, and deformation. For many of these monitoring tasks, access to real-time information is crucial. And that is where Omnidots' SWARM vibration monitor comes in. We talked to Monitoring Expert Tom Smits and Junior Marketeer Boris Tebrunsvelt. They told us about projects where Omnidots' all-in-one vibration monitoring solution helped to ensure that construction work did not cause any damage.
Project: How to expand a cemetery without disturbing the buried
Quattro Expertise's project aimed to expand a cemetery without causing any disturbances to the graveyard and nearby structures. Part of the expansion included installing sheet piles. Vibration monitoring during pile driving is crucial because the sheet piles are usually vibrated into the ground. To ensure damage-free construction, however, Quattro Expertise's partner Gebroeders de Koning decided to work with a Giken Silent Piler during this project. Using the electric Giken Silent Piler, the company could use hydraulic pressure rather than vibrations to push sheet piles into the ground. This would be the first time the company worked with that machine, and they expected this approach would create considerably lower vibration levels. This, in turn, would reduce the risk of damage and open up a sustainable new way of working.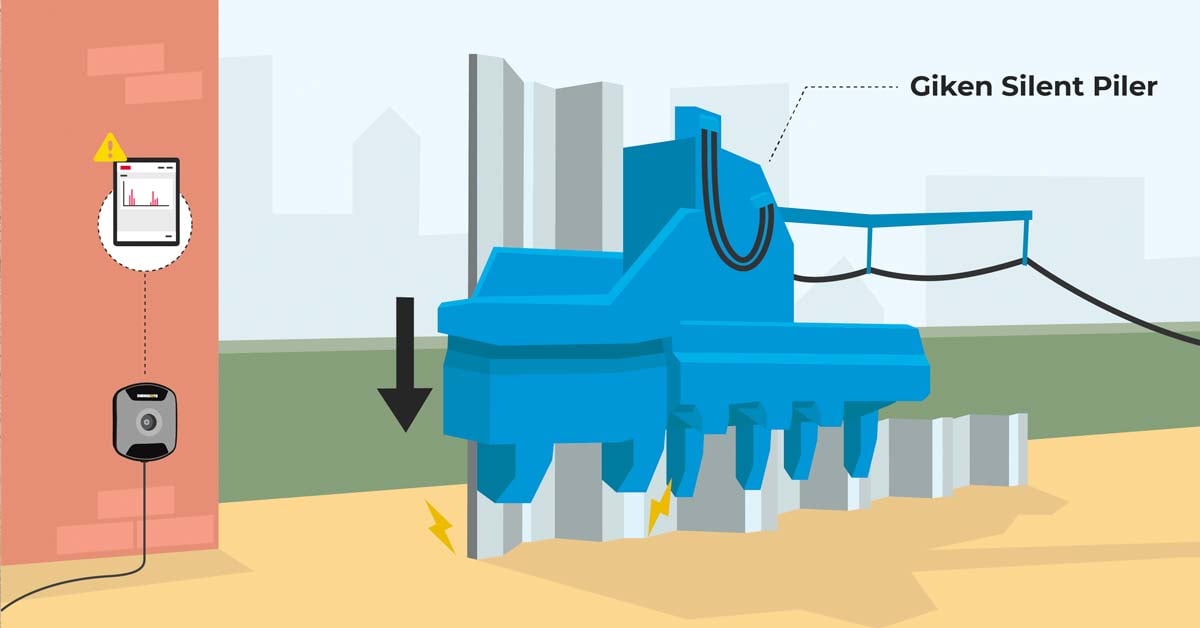 "Vibration monitors give you real-time insights, at all times, into the impact of the activities. [...] You can intervene right away when you see something threatening to go wrong instead of having to observe that it has gone wrong."
Boris Tebrunsvelt
Quattro Expertise
Quattro Expertise's approach to damage-free construction
Before the construction work began, Quattro Expertise set up a monitoring plan. For Quattro Expertise, monitoring plans are usually the starting point of any project. They contain clear agreements and limits for risk factors such as noise, vibration, and horizontal ground displacement. For any factor that might be identified during the initial assessment, Quattro Expertise offers a monitoring service to help its partners avoid causing damage. During the cemetery's expansion, the monitoring plan included maximum acceptable vibration levels and a prognosis of the vibrations the Giken Silent Piler was likely to create. Exceeding the vibration limits would mean that damage-free construction could not be guaranteed. To determine whether their prognosis was correct and whether vibration levels stayed under the allowed threshold, Quattro Expertise mounted Omnidots' SWARM vibration monitor on the wall of the nearby church.
Once they took the Giken Silent Piler into operation, the SWARM sent real-time data to Omnidots' Honeycomb platform. If the vibration levels had exceeded safe levels, Honeycomb would have alerted several people within the project team, letting them know that they had to adjust their activities or stop working.
"With the same number of people and in the same amount of time, we can now place three or four times as many monitoring devices as with the older systems."
Tom Smits
Quattro Expertise
The result
"The project worked out fantastically," said monitoring expert Tom. Their approach to vibration monitoring during pile driving once more proved to be a success. The vibration levels registered during this project confirmed the prognosis and only touched a quarter of the limit value. In other words: The SWARM's measurements confirmed that the Giken Silent Piler barely caused any vibrations. Based on these findings, Boris Tebrunsvelt concludes that "not only is the Giken Silent Piler a sustainable option, but it is also perfect for preventing environmental nuisance."
"One of Quattro Expertise's core values is also forward-thinking, and we can really see a match there at Omnidots, that sensors keep getting smarter and that we can also deploy more and more on each project."
Boris Tebrunsvelt
Quattro Expertise
Why did you choose Omnidots' vibration monitoring solution?
Tom and Boris from Quattro Expertise said that Omnidots' vibration monitoring solution helps the company achieve its ideology of damage-free construction. They like to work with Omnidots' SWARMs because they are easy to mount and set up. This ease of setting the device up, also remotely, is of importance to the company. Monitoring Expert Tom said, "sometimes you're working on projects where you start with demolition work, and then you install the sheet piling, which is a different vibration source. The vibration monitors need to be adjusted accordingly, and that's done in no time." Boris later added, "Omnidots' sensors provide ease of use and also ensure that we can deploy as many people as possible on projects. [These people] eventually become experts for us and ensure that every project can be monitored."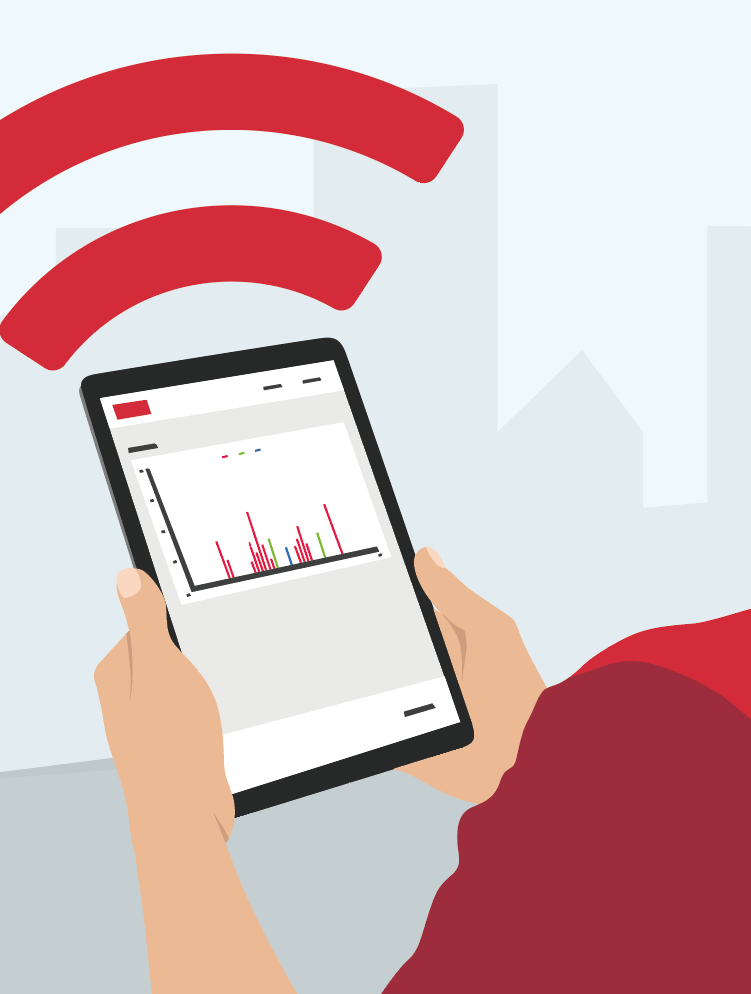 Benefits of working with Omnidots' solution
For Quattro Expertise, these are the main benefits of working with Omnidots:
Efficiency: Saves time and personnel
Easy processing thanks to APIs
Ready to start the demo?
See Honeycomb and our solutions in action