Wang Technology, U.S.A. | Bryan Hom
Emergency demolition in accordance with ISEE guidelines
Wang Technology offers geotechnical and structural solutions. During a recent emergency demolition project, the company used Omnidots' SWARMs to monitor vibrations in accordance with ISEE guidelines.
About Wang Technology
Wang Technology is the leading geotechnical and structural instrumentation firm in its area. With offices in New Jersey and California, Wang Technology can serve various regions throughout the continental United States. Bryan Hom, Systems Manager and R&D Head at Wang Technology, shared his experience regarding a vibration-sensitive demolition project with us. Bryan is responsible for preparing equipment and integrating field data into the company's web platform.
The project: Demolition of a retaining wall in accordance with the ISEE 250 Hz guideline
Quick action is crucial when a major storm causes a retaining wall to fail. Wang Technology did not hesitate when they were asked to support one of their clients in demolishing a failed retaining wall. The wall had tipped against a residential building and needed to be removed without damage to the adjacent structure. Wang Technology placed two SWARM vibration monitors on the face of the residential building. Further, they installed the SWARMs and their batteries in a fiberglass enclosure and selected the pre-configured ISEE 250 Hz guideline in Honeycomb. The ISEE 250 Hz guideline is closely linked to the ISEE Field Practice Guidelines for Blasting Seismographs.
Using Omnidots' vibration monitoring solution meant that any vibrations exceeding the threshold would immediately alert Wang Technology's client. This, in turn, would enable them to stop or adjust their work on the retaining wall without harming the residential building. For an emergency job like this, time is of the essence. The effortless installation of the SWARM monitors and Wang Technology's expertise made it possible to monitor this project successfully.


"We were looking for a solution that would cut down on installation and maintenance time both in the office and the field while still providing the most accurate data for our clients."
Bryan Hom
Wang Technologies, USA
Why did you choose Omnidots' vibration monitoring solution?
Wang Technology was searching for efficient alternative solutions to their previous monitoring equipment, as they wanted to stay on top of technological developments within the industry.

They found the Omnidots SWARM product with an external battery and Honeycomb data platform improved their ability to get to clients more quickly. What sealed the deal to choose Omnidots' products and services was their commitment to customer success. Wang Technology is happy with their choice:

"I would highly recommend Omnidots. The most important part of any manufacturer is their service. Omnidots has listened to our needs and has always been there to resolve any issues discovered along the way. Secondly, their products have proven to be more reliable in our cases." - Bryan Hom

Are you also looking for a more efficient way of monitoring the vibrations around your project? Request more information on the SWARM!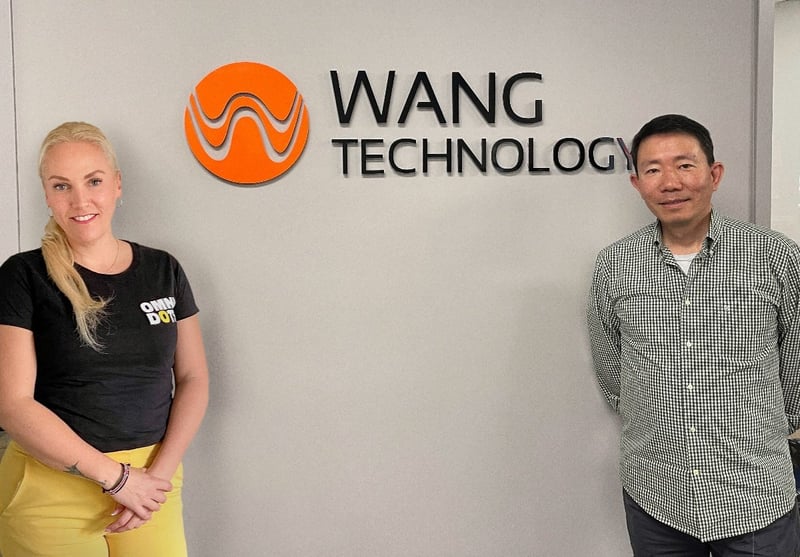 Benefits of working with Omnidots' solution
For Wang Technology these are the main benefits of working with Omnidots:
Time-efficient, affordable solution
No need for permanent power
Reliability of product and service
Ready to start the demo?
See Honeycomb and our solutions in action