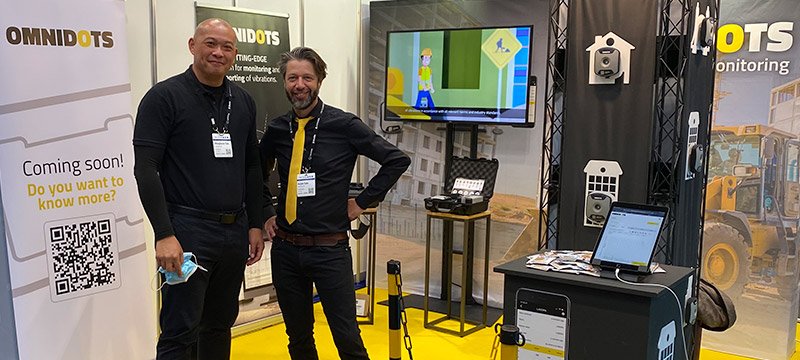 At the INTERGEO expo, visitors got inspired by the latest rapidly developing technologies. From an exhibit floor with airplanes and drones to advanced software systems. But most importantly, we loved finally meeting our clients in person again!
Top 5 FAQs about Omnidots' vibration monitoring solution
Our product experts, Jurjen, Marko, and Chinghuein, had many interesting conversations at our booth. So we created, especially for you, a list of the Top 5 frequently asked questions from visitors:
What's your question for us?