Improve safety and health in your construction environment
Omnidots was founded with a vision to make the construction environment safer and healthier by simplifying risk factor monitoring. We want to smoothen communication and open up the world of monitoring to anyone working at construction and infrastructure sites. To make this happen, we developed an intuitive monitoring platform with easy-to-use sensors.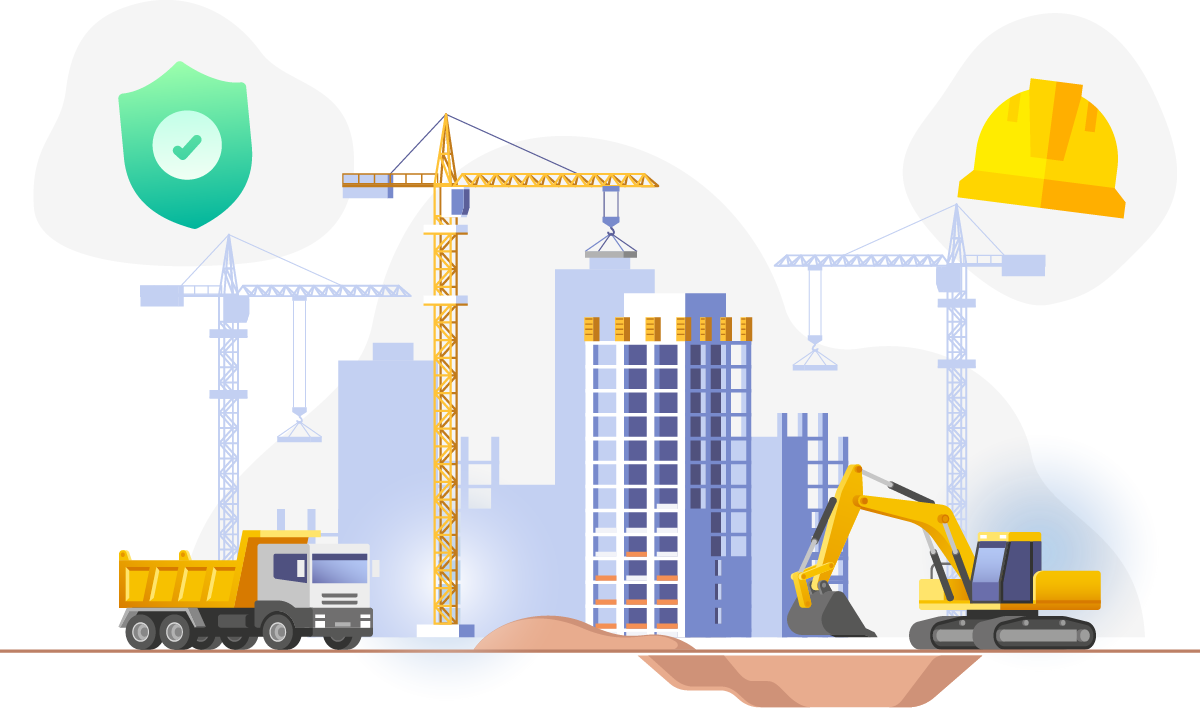 "SWARMs give you real-time insights, at all times, into the impact of the activities. You can intervene right away when you see something threatening to go wrong instead of having to observe that it has gone wrong."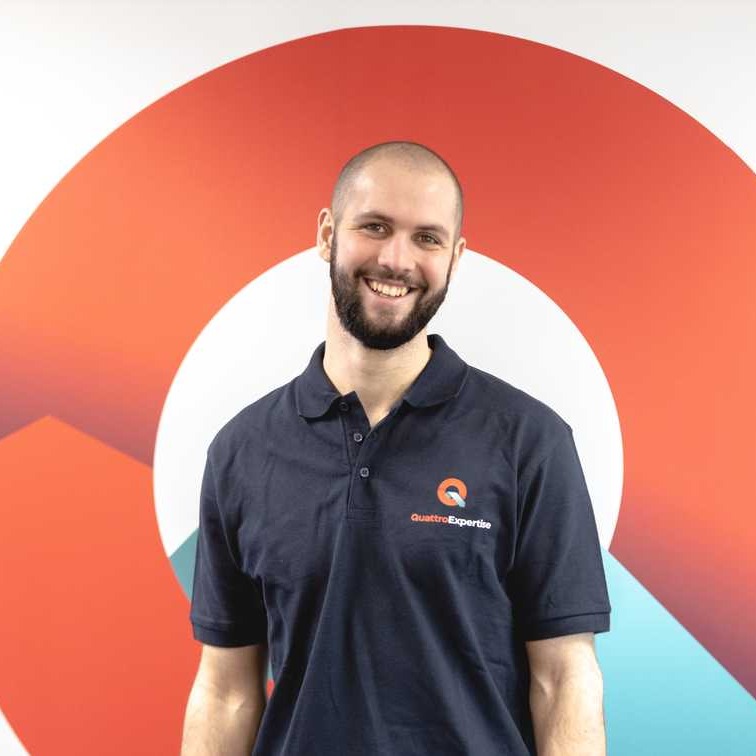 Boris Tebrunsvelt
Quattro Expertise
Monitor vibrations for maximum safety
Vibrations caused by construction activities such as pile driving and demolition can cause cracks or weaken the foundation of structures. To avoid this, you can use the SWARMs' real-time insights to analyze the vibrations, identify their sources, and determine when the measured levels are too high.
Want to do more than "just" keep the surrounding buildings damage-free? Our pre-configured guidelines enable you to avoid nuisance complaints from nearby residents. Plus, Honeycomb's data-sharing options will allow you to take that extra step towards transparency, which can help to ensure their peace of mind.
Monitor air quality for optimal health
Construction work and traffic cause small particles to be released into the air. These particles can be dangerous to your health, which is why on-site personnel should wear protective gear when working in environments with poor air quality. But what about the people surrounding the source of air pollution? Without air quality monitoring, people living close to polluted areas can suffer from adverse health effects, especially after prolonged exposure to bad air quality. This is where the DUST monitor comes in. It enables companies to gain immediate insights into air quality and to shut polluters down when necessary. It also allows municipalities to continuously monitor air quality at busy traffic sites to determine whether actions to protect residents should be taken.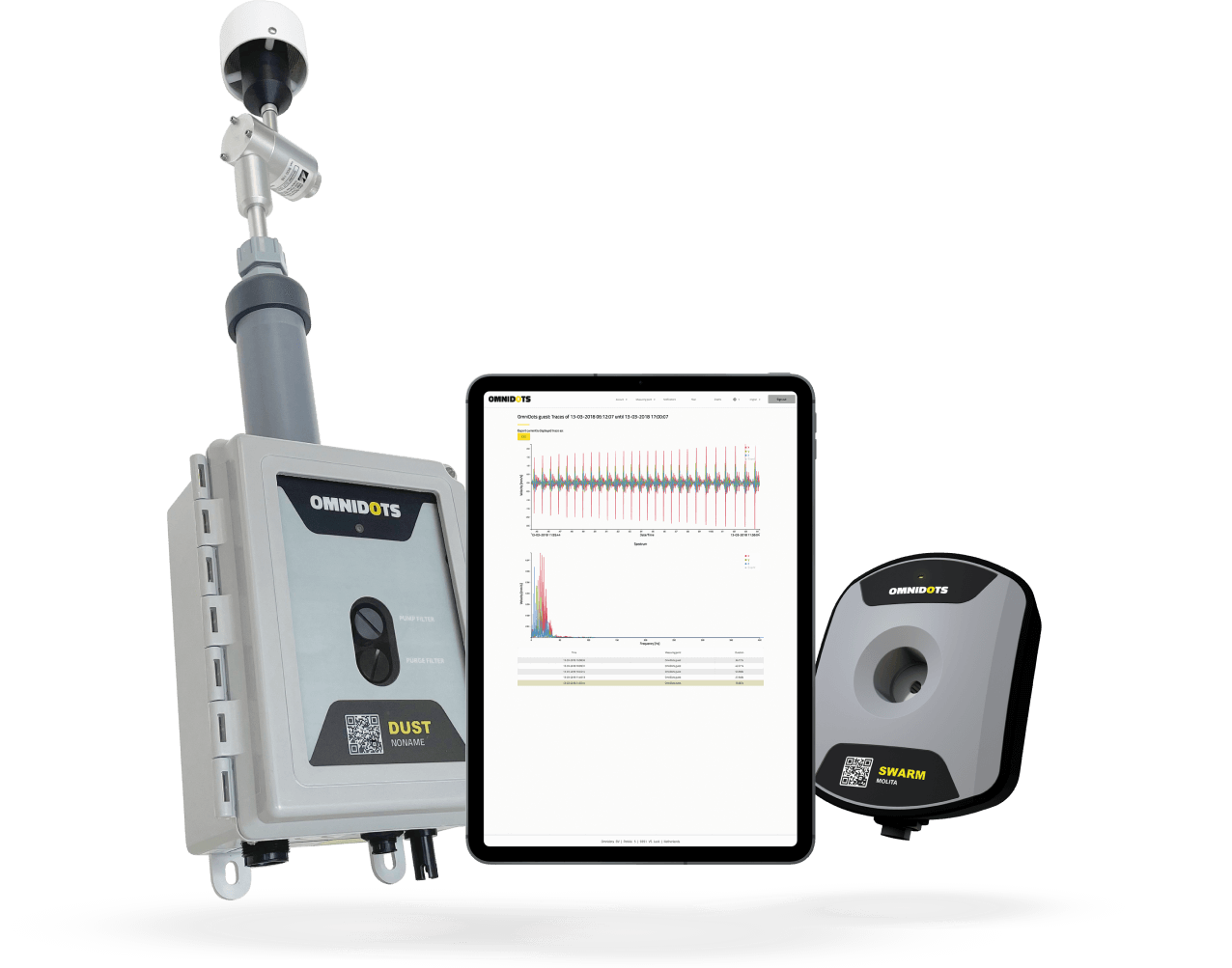 Read the blog article
Discover the Benefits of IoT Technology for Safer and More Sustainable Construction Projects
For years, the construction industry has been searching for ways to enhance safety and sustainability practices. However, traditional methods have often fallen short. Finally, the solution has arrived in the form of fully integrated IoT solutions. Through this technology, environmental monitoring can be optimized, making construction sites safer and more sustainable. Read more about the benefits of IoT for environmental monitoring at construction sites and explore how this innovative technology is revolutionizing the industry.