Omnidots exhibits at InfraTech 2020.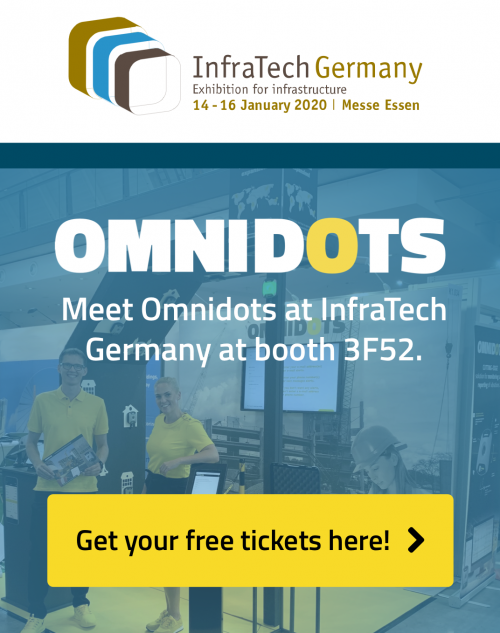 Leading infrastructure exhibition
InfraTech is a leading exhibition in Germany in the field of infrastructure. This year the exhibition has the motto 'Maintenance and Improvement.' The four topics are: 'Civil engineering,' 'Sewerage and drainage,' 'Public space and Mobility,' and 'Energy and environment.' By adding the topic of 'Energy and environment,' energy efficiency and e-mobility are being brought to further attention. This shows that infrastructural measures and environmental protection can go hand in hand.
InfraTech Germany offers contractors, clients, planners, developers, and suppliers a podium for infrastructural solutions.
Let's meet
We can meet at the InfraTech exhibition from 14 to 16 January 2020 (Messe Essen, booth 3F52). We look forward to seeing you in January!