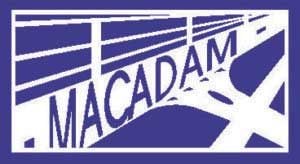 Macadam BV | Eelko Wester
Obligation by tender to perform vibration monitoring
Macadam is a contractor for concrete and hydraulic engineering work. "We use Omnidots' products to perform vibration monitoring, which in many cases is an obligation for us set by tender."
User-friendly solution during foundation work
"Being a project manager and work planner, I use the Omnidots solution in foundation work when we have to perform vibration monitoring. For example, during pile driving of precast concrete piles or sheet piles. We have used Omnidots products for SBR-A measurements in the following projects in the Netherlands:
Blauwestad

- New construction of the bridge 'Azuurjuffer'
Appelscha

- Replacing a bridge and lock renovation
Fraamklap

- Replacing a bridge
Rottegat

- Replacing a pumping station
Macadam was the main contractor in the projects mentioned above. We placed the SWARM and the SWARM Battery outside. The SWARM monitored during the installation of precast concrete piles, steel sheet piling, impact, and /or grout anchors.
We have great experiences working with the Omnidots solution. The Honeycomb online platform works well and is user-friendly. Monitoring was therefore successfully carried out in the above projects. We would perform our monitoring the same way next time."

Benefits of working with Omnidots' solution
For Macadam, these are the main advantages of working with Omnidots:
Honeycomb online platform
Ready to start the demo?
See Honeycomb and our solutions in action