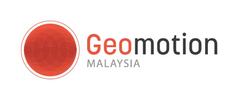 Geomotion Malaysia | Munning Jamaludin BoE
Easy to use, latest technology, and reasonable costs
Geomotion Malaysia Sdn Bhd is an Omnidots dealer and Malaysia's leading provider of geotechnical and structural instrumentation and asset monitoring solutions. "We like to provide the Malaysian market with Omnidots products because Omnidots has the latest technology, is easy to use, we get a prompt response from Omnidots, and the costs are reasonable."
Vibration monitoring during construction activities near existing structures
"The use of the latest technology, usability, prompt responsiveness from our contact persons, and reasonable costs are why we have partnered with Omnidots. We provide our customers with Omnidots products for vibration monitoring during construction activities near existing structures.
A recent project in which we provided our customers with Omnidots products is monitoring Mass Rail Transit piers while constructing nearby buildings. During this construction project, there was a mixed development of condominiums and a shopping mall with seven basements within the first and second reserves of the Mass Rail Transit elevated line.
For this project, our customer used Omnidots for the monitoring because of the usability, delivery time, and costs. They used SWARM 2.1 to monitor if the detected vibrations stayed within the safety limits.
The customers found the Omnidots products easy to use, easy to install, and also easy to collect data with. Everything during the project went very convenient. That is the reason why we recommend Omnidots products to our customers.
Since we started with Omnidots, we are very satisfied with the services provided by Omnidots."
Benefits of working with Omnidots' solution
For Geomotion Malaysia, these are the main advantages of working with Omnidots:
Ready to start the demo?
See Honeycomb and our solutions in action